| | |
| --- | --- |
| Orig. Price: | $82.99 |
| Sale Price: | $66.99 |
| Availability: | in stock |
| Prod. Code: | IP-WI-FI |
NOW WITH FREE - FULL INTERACTIVE ARM & DISARM
VirtuAlarms exclusive IP-WI-FI allows for alarm monitoring over the internet. Stop sending signals over VoIP phone lines with a 40% chance of success. Plug our IP-WI-FI into the alarm panels phone output and then choose to connect the IP-WI-FI to the local router either by direct connect or by WI-FI with our E-Z connect method. This device was designed for Alarm Dealer installation and comes with a patch cord to connect it directly to the alarm panel for both 12V DC power and telco output. It can also be connected as a standalone device when ordering the optional 12V DC MINI-UPS or Standard Transformer.
MAINTENANT, AVEC GRATUIT - COMPLET INTERACTIVE ARM & DÉSARMER
VirtuAlarms de propriété intellectuelle exclusif-WI-FI permet la surveillance d'alarme sur l'internet. Arrêter d'envoyer des signaux sur téléphone VoIP lignes avec 40% de chance de réussite. Brancher notre IP WI-FI dans les panneaux d'alarme sortie de téléphone, puis choisissez de vous connecter à l'IP de la connexion WI-FI au routeur local, soit par connexion directe ou par WI-FI avec notre E-Z méthode de connexion. Cet appareil a été conçu pour Alarme Marchand d'installation et est livré avec un cordon de connexion pour se connecter directement sur le panneau d'alarme pour les deux 12V DC puissance d'opérateur et de sortie. Il peut également être connecté en tant que périphérique autonome lors de la commande de l'option 12V DC MINI-UPS ou Transformateur Standard.
IP-WI-FI -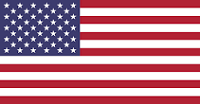 FCC ID:
2APB8IIP1002
IC ID:

24112IPA1002
Activation fee of $9.95/US includes activation and 2 months service.
Frais d'Activation de 9,95 $/UScomprend l'activation et 2 mois de service.